Please note these pictures have been scaled down to 1/4 of the original size, If you would like the original size photos please email me at Admin@GroundLevelOnline.com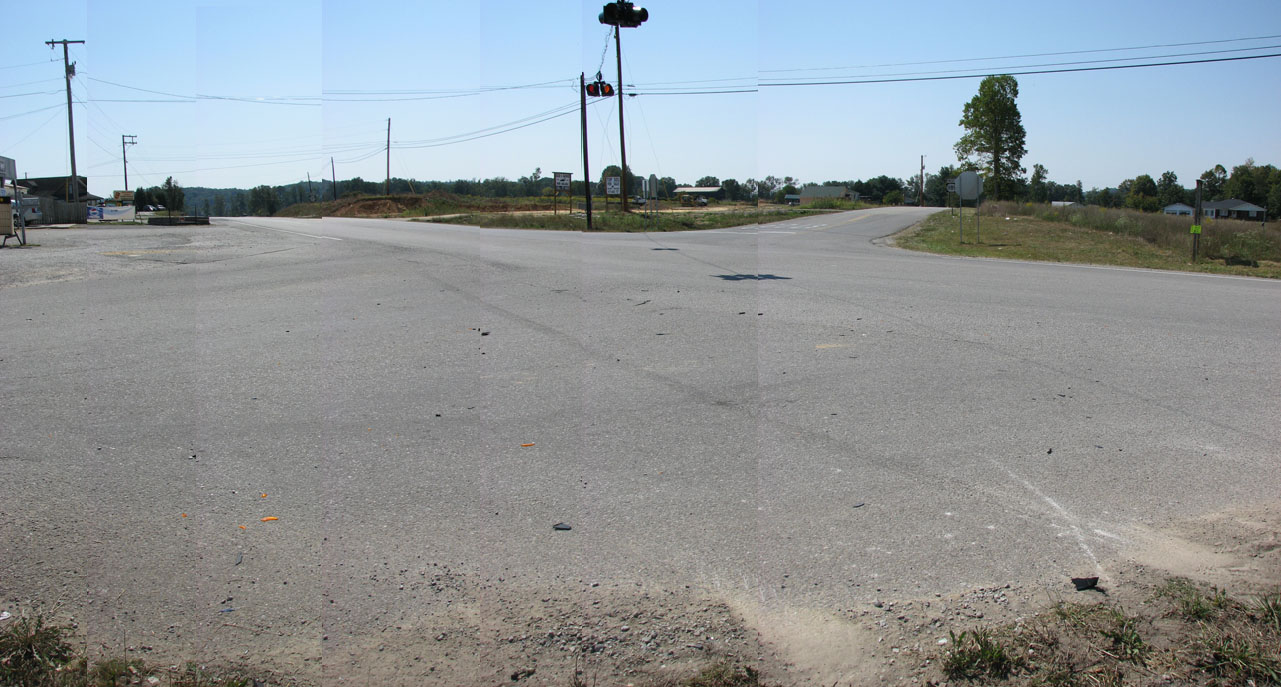 \
The above is 7 photo's spliced together to show the intersection. Jennifer was traveling on 229 (upper left road) and was struck by a van coming out of 1189 (upper right road).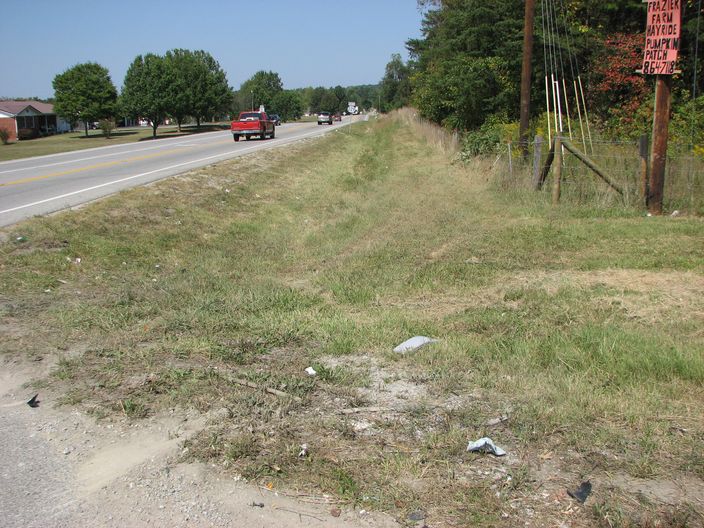 Here you can see the area where Jennifer's car went off the road.
The above pic shows the barb wire fence post struck by the rear passenger side of Jennifer's mustang.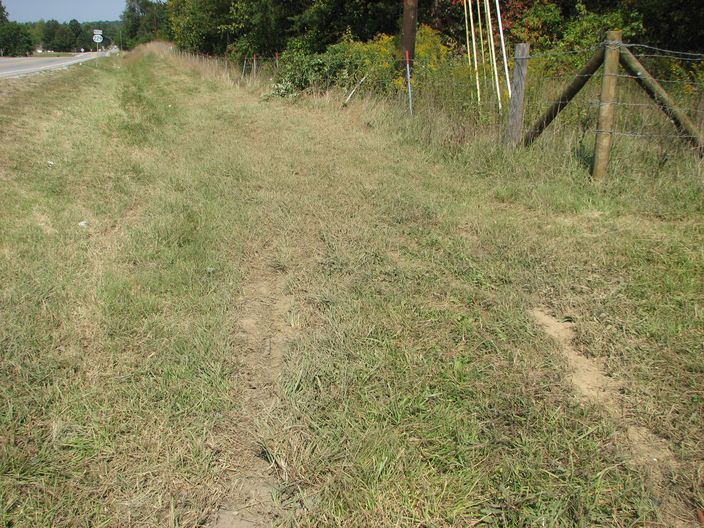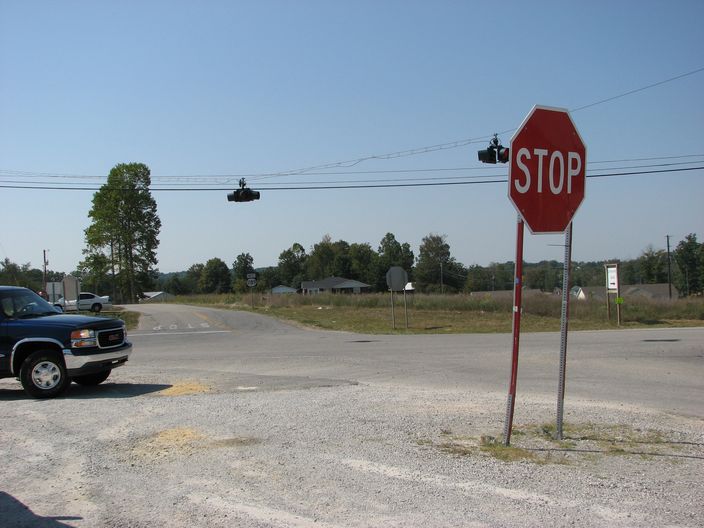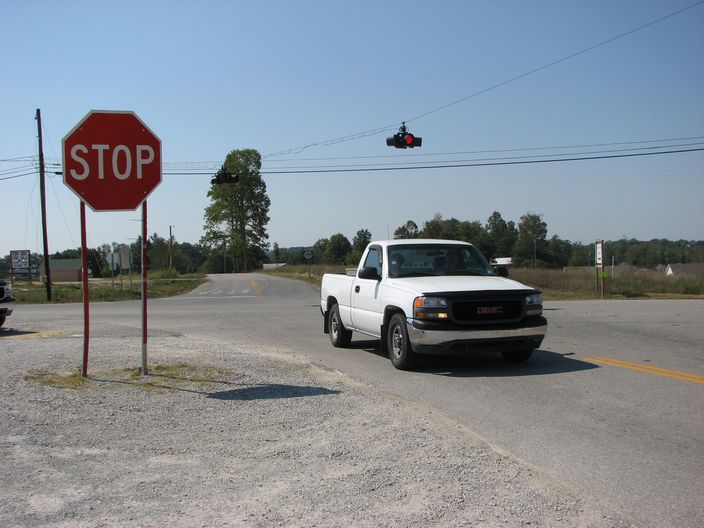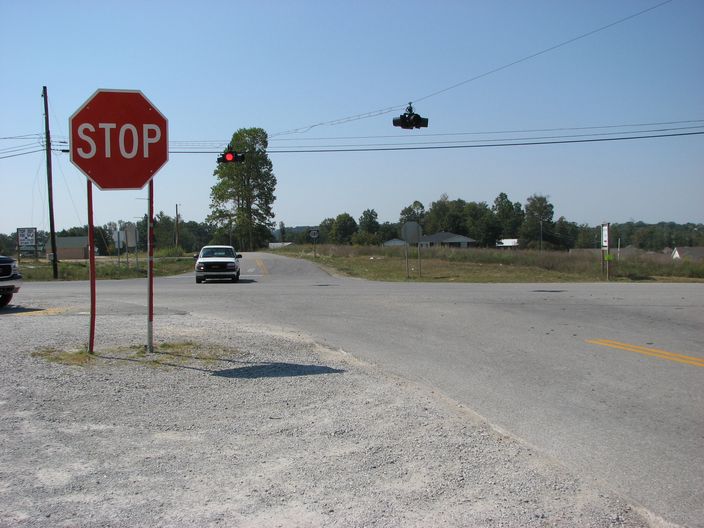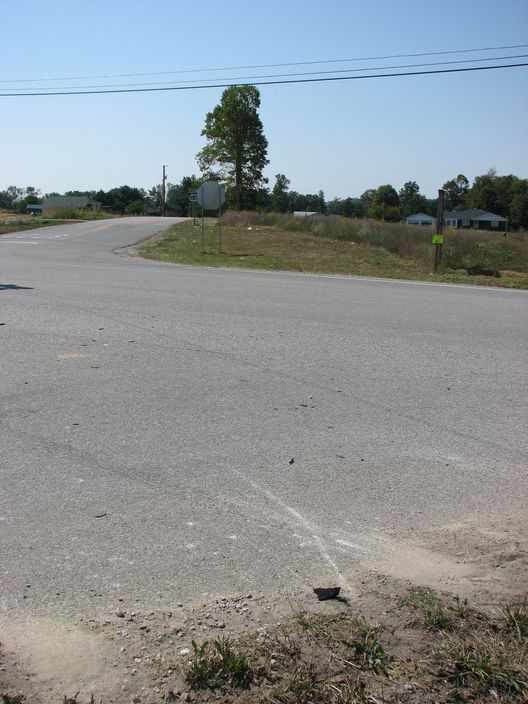 In the above and below pictures you can see the skid marks where Jennifer's car started to spin around as it went off of the road. The police at the scene said they didn't see any marks.....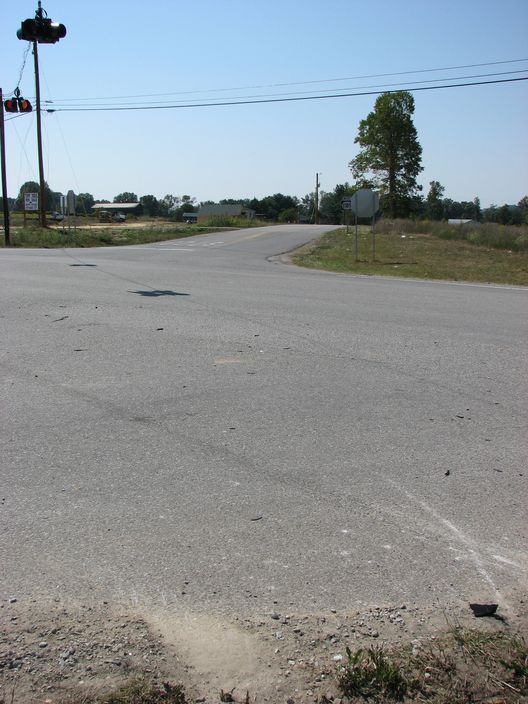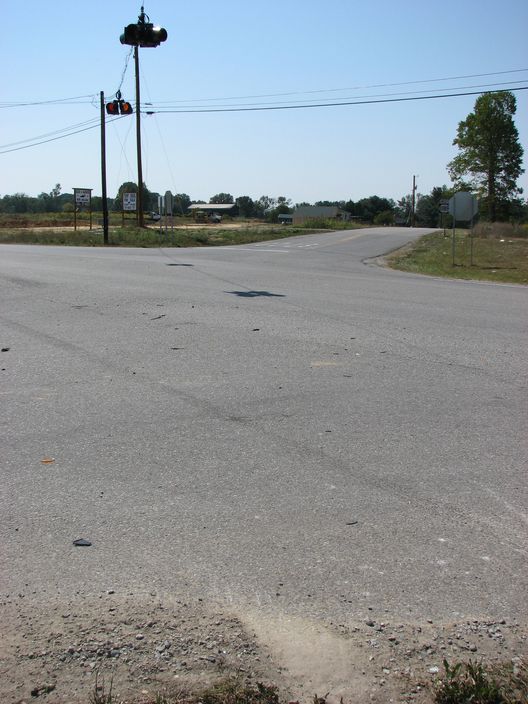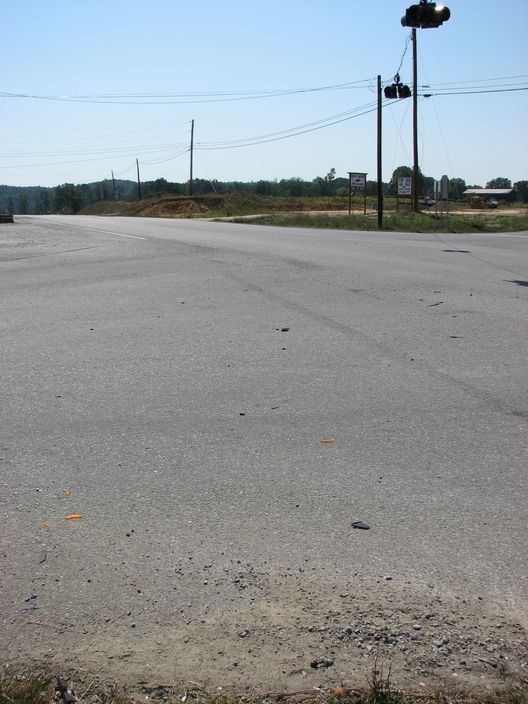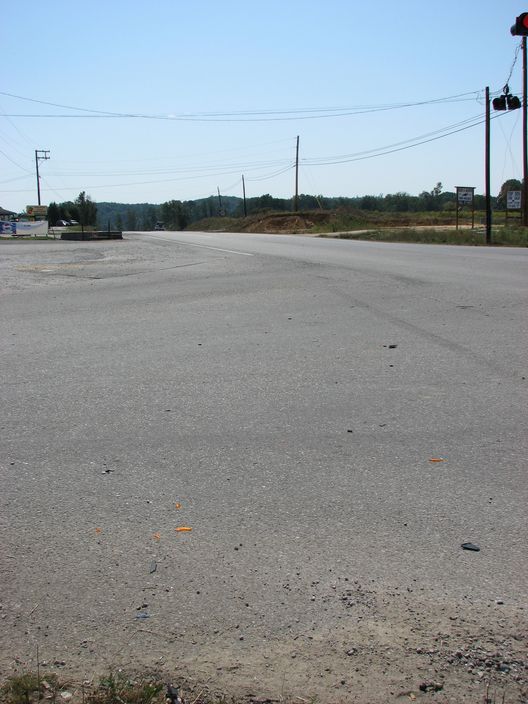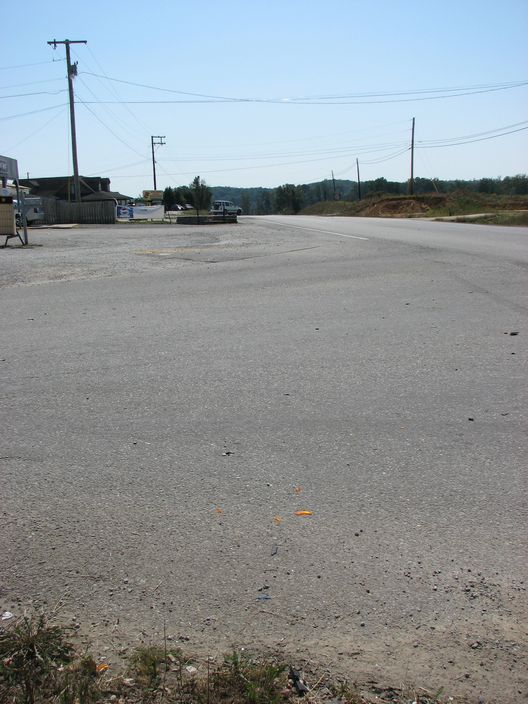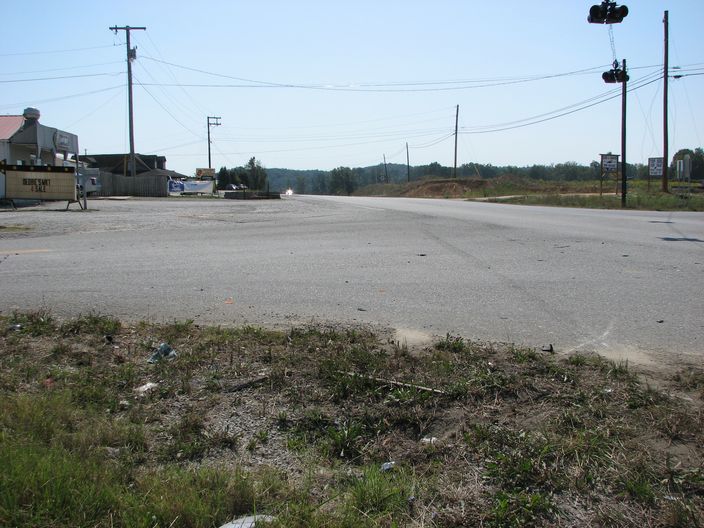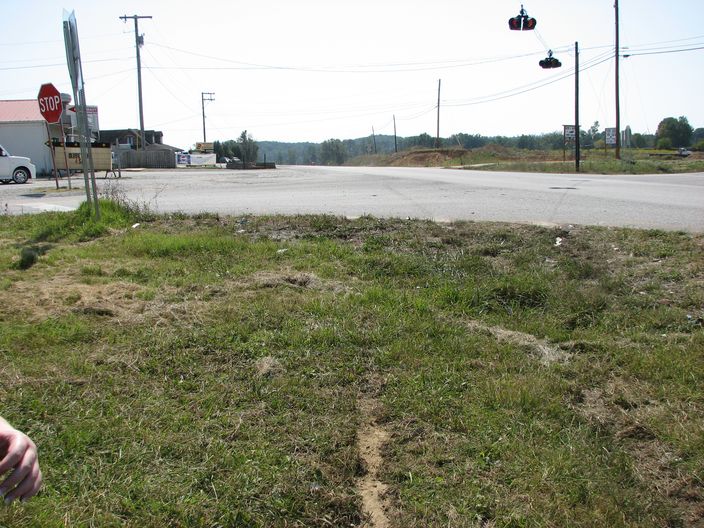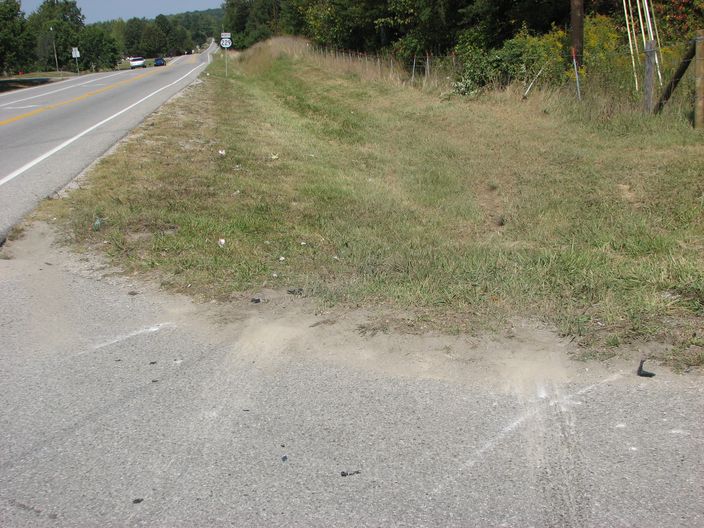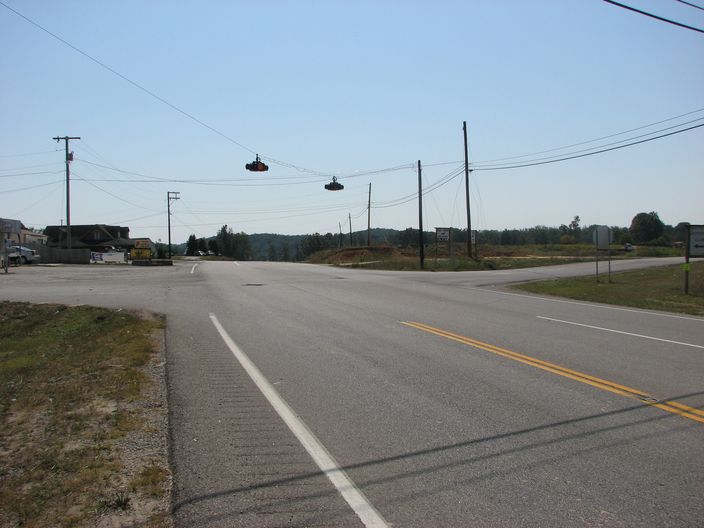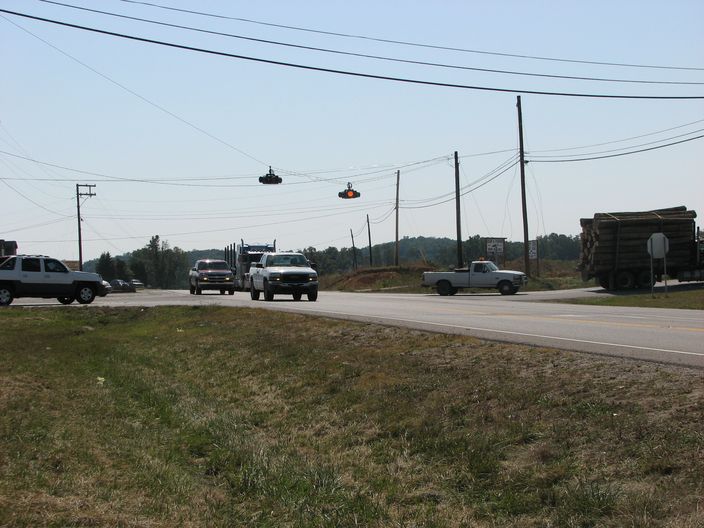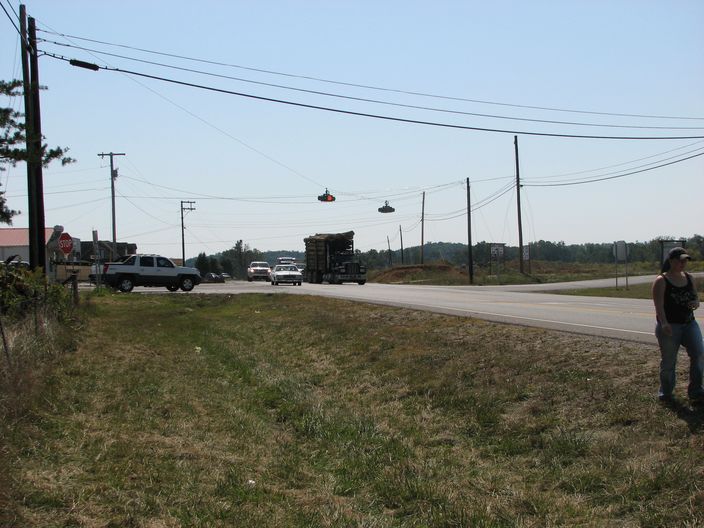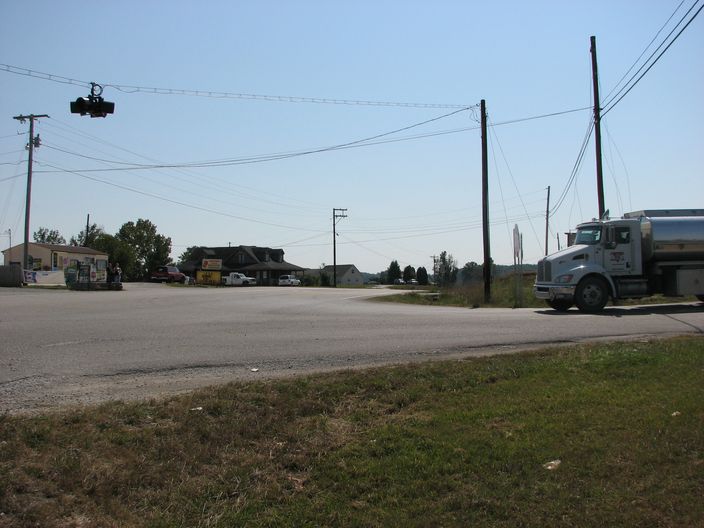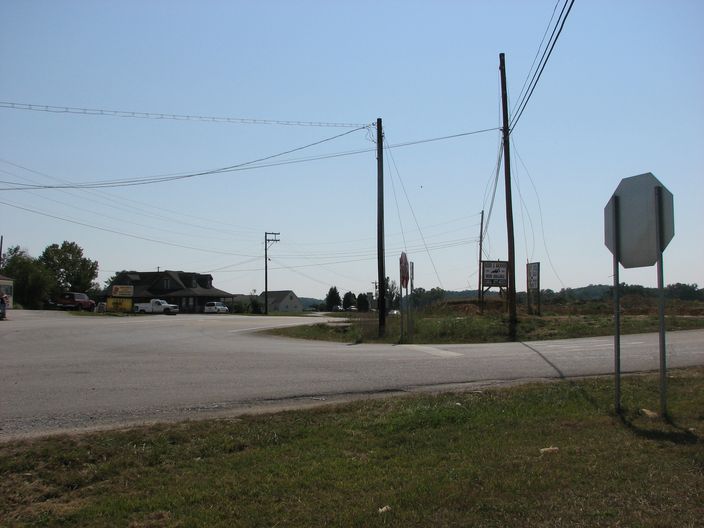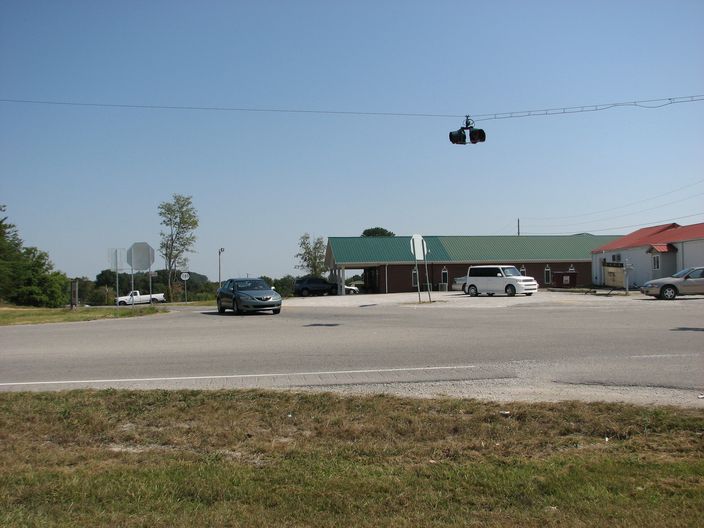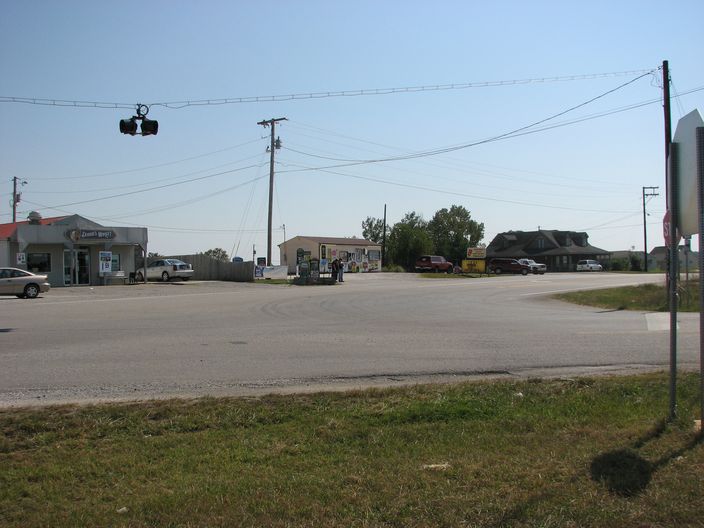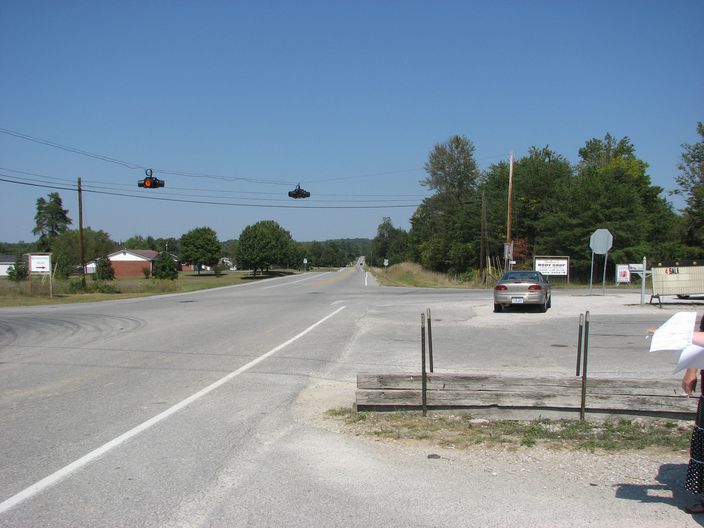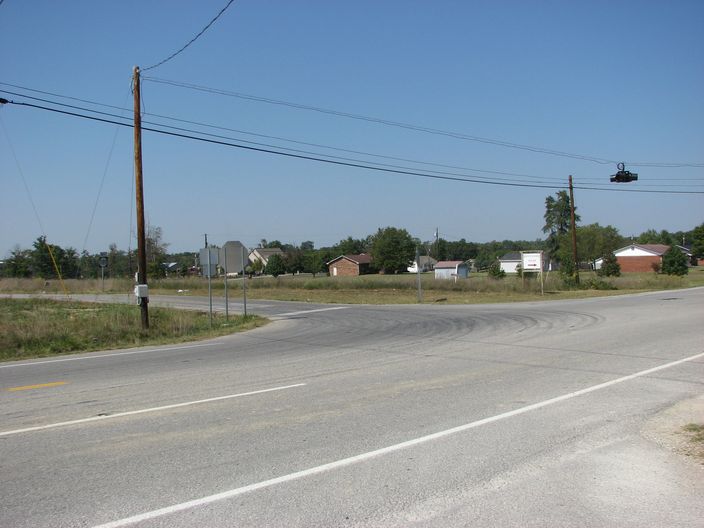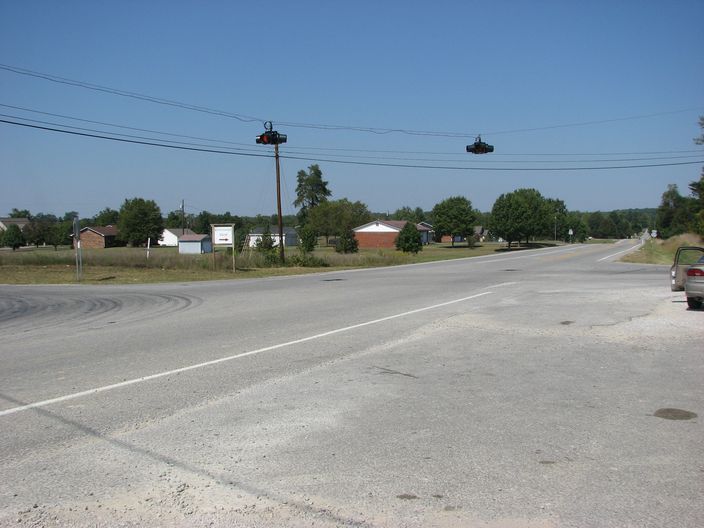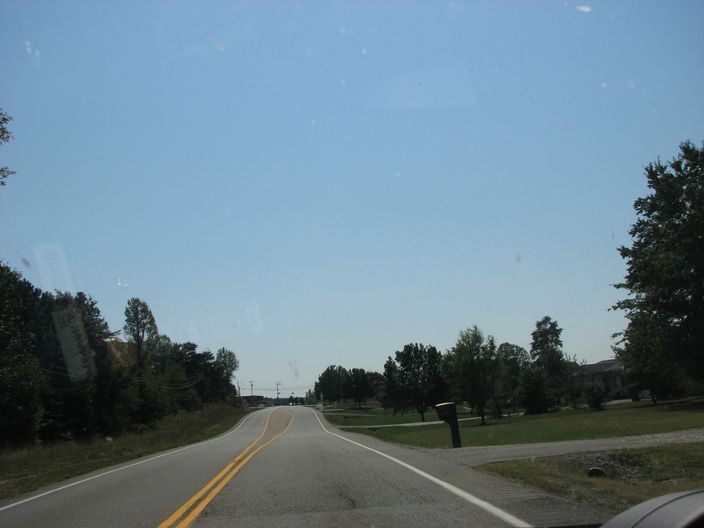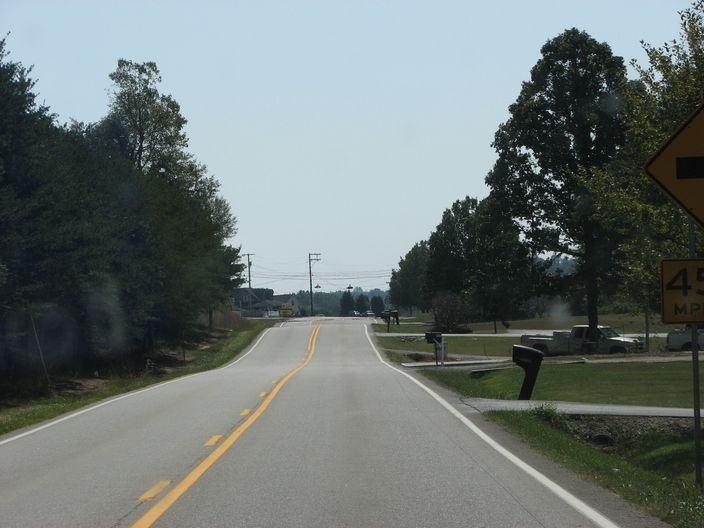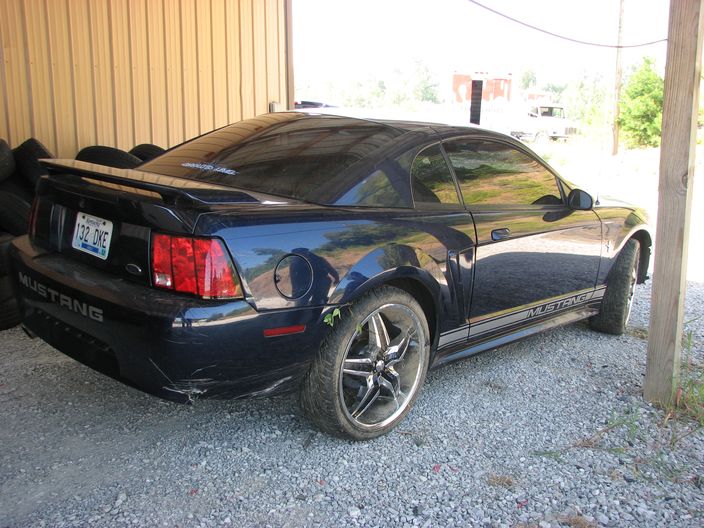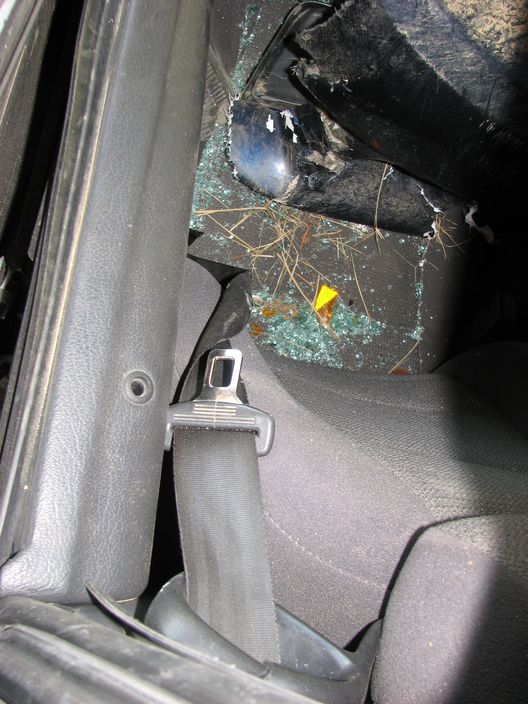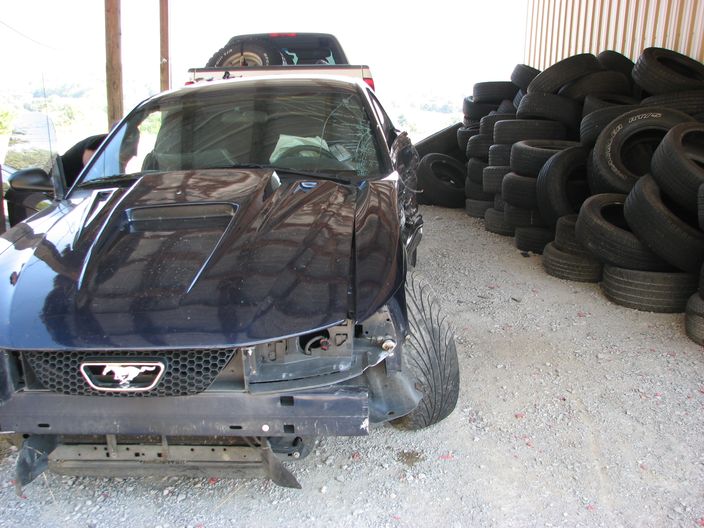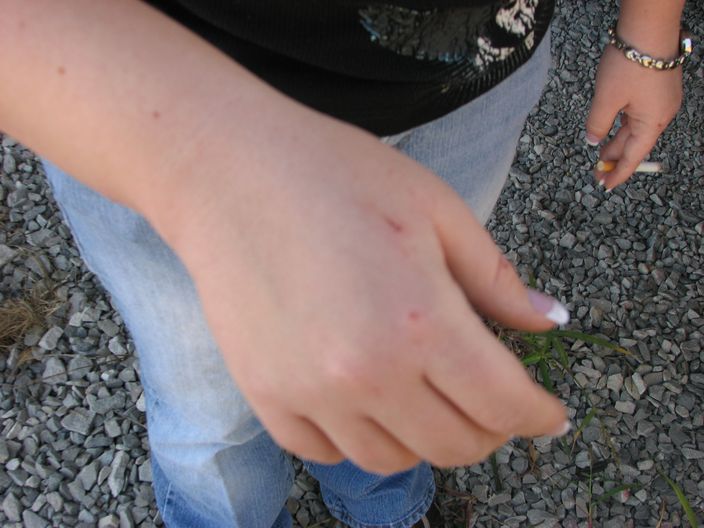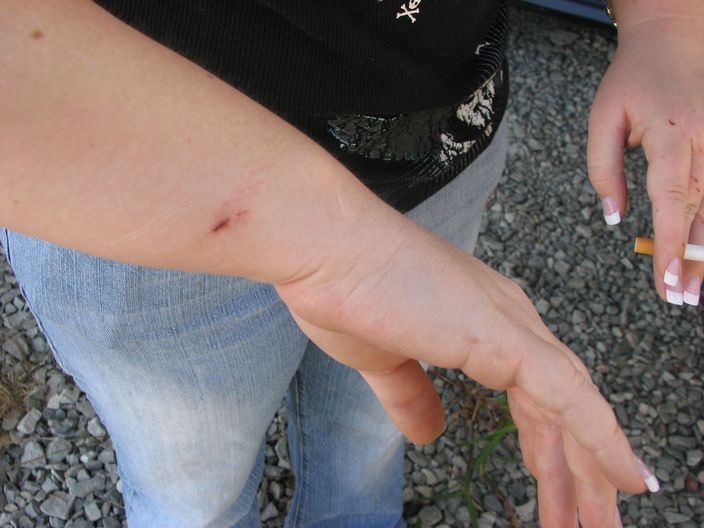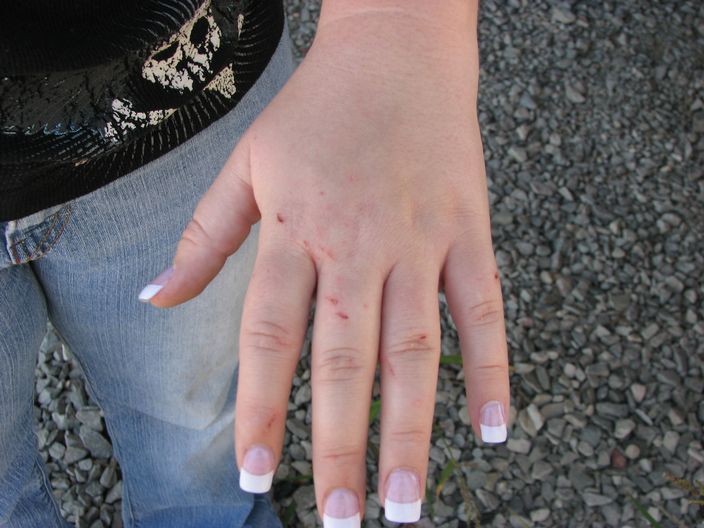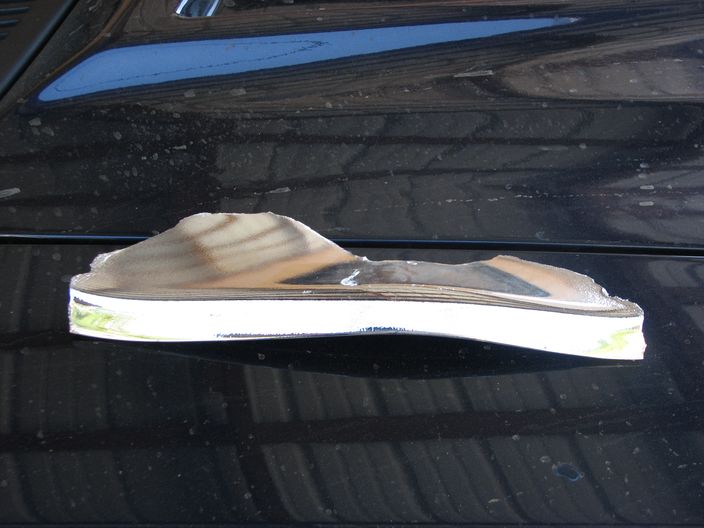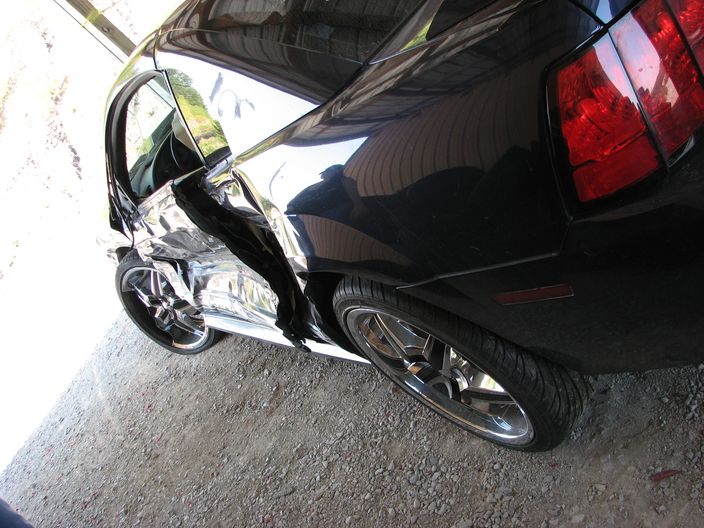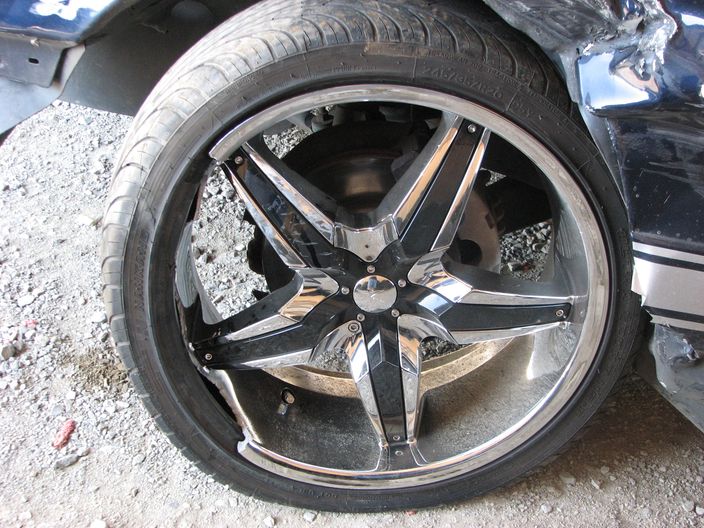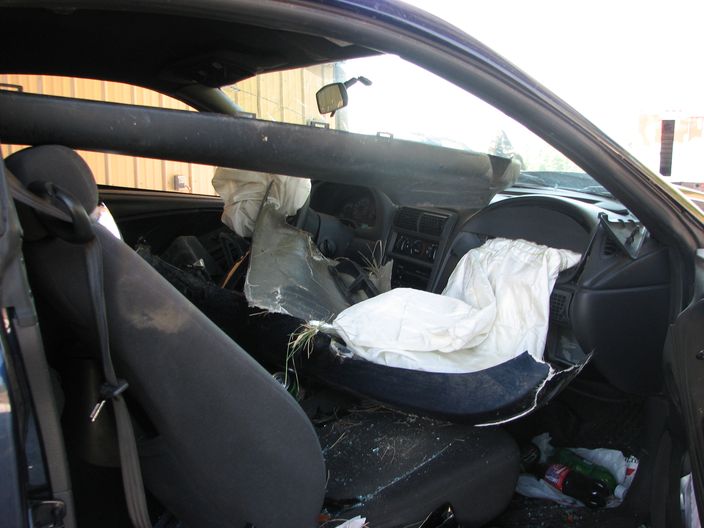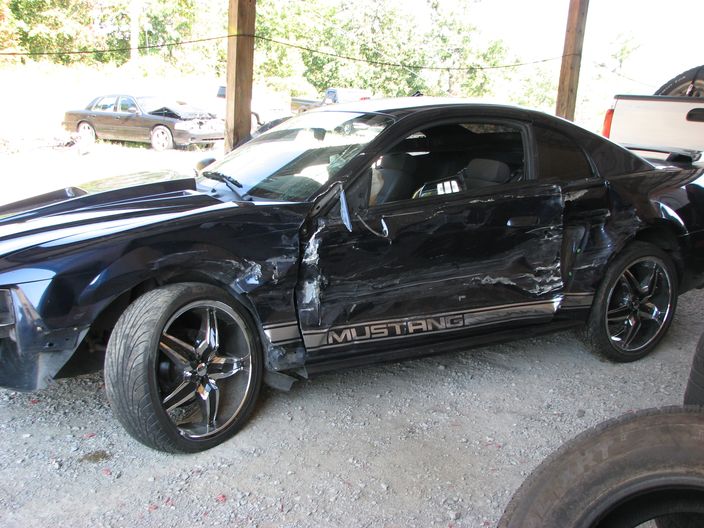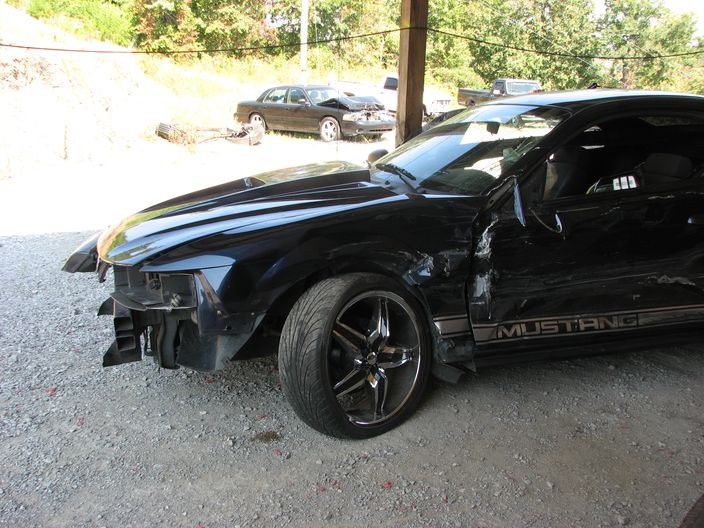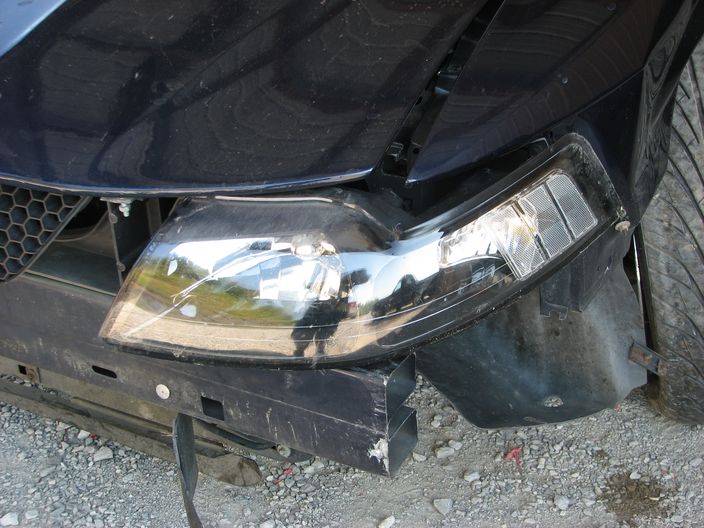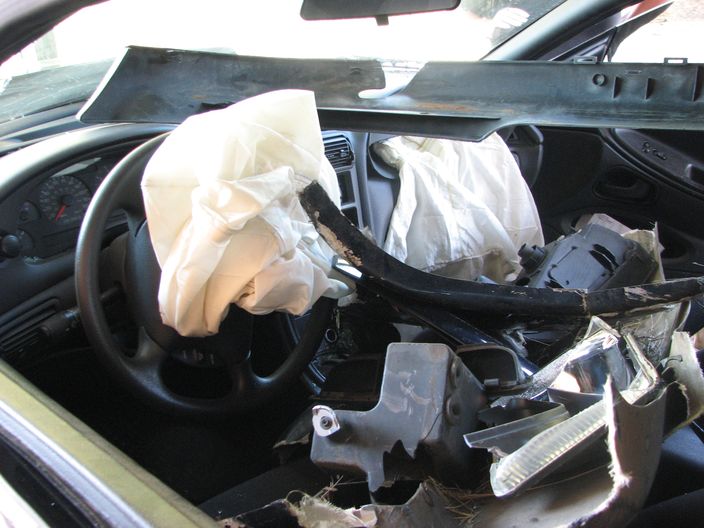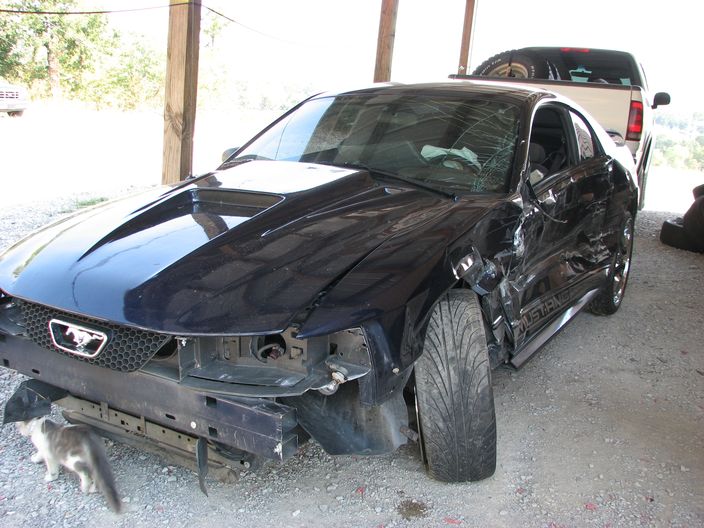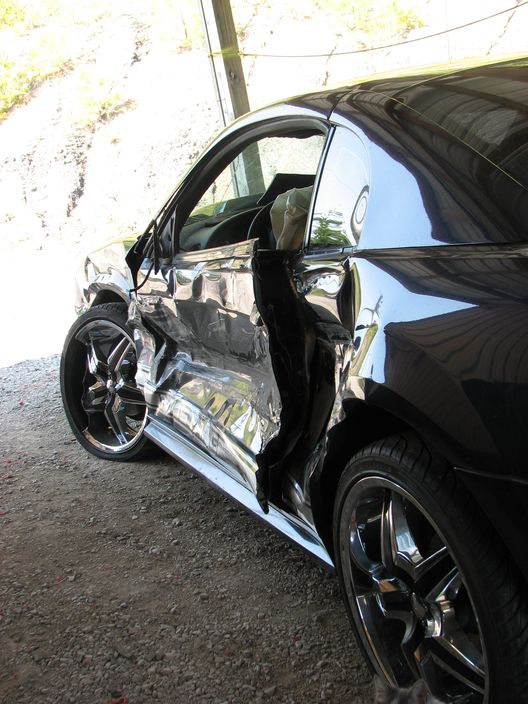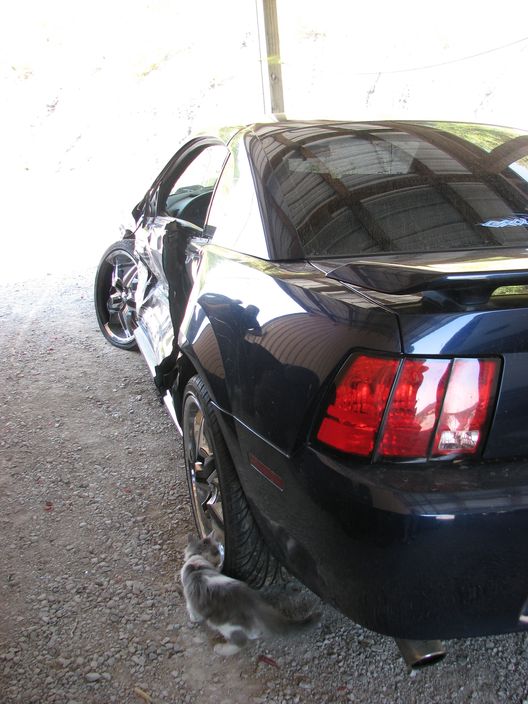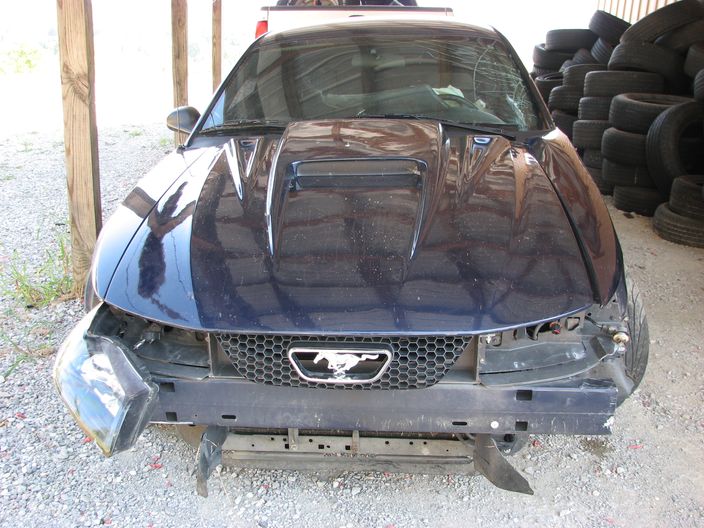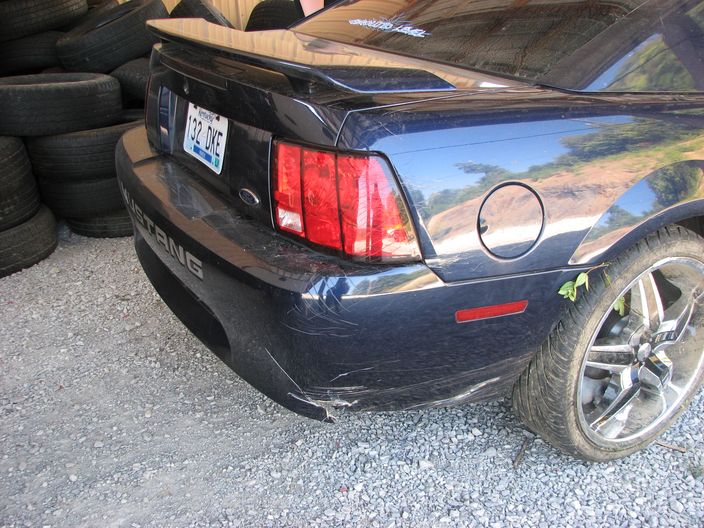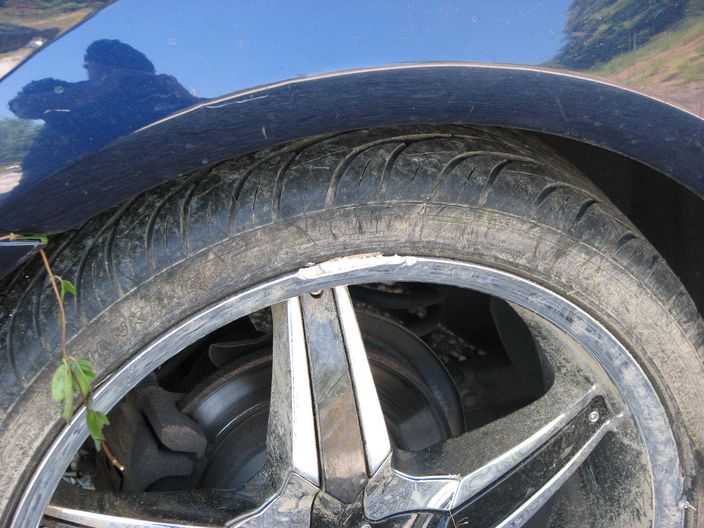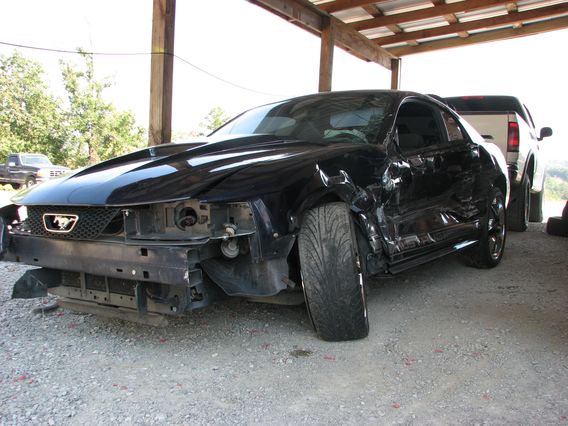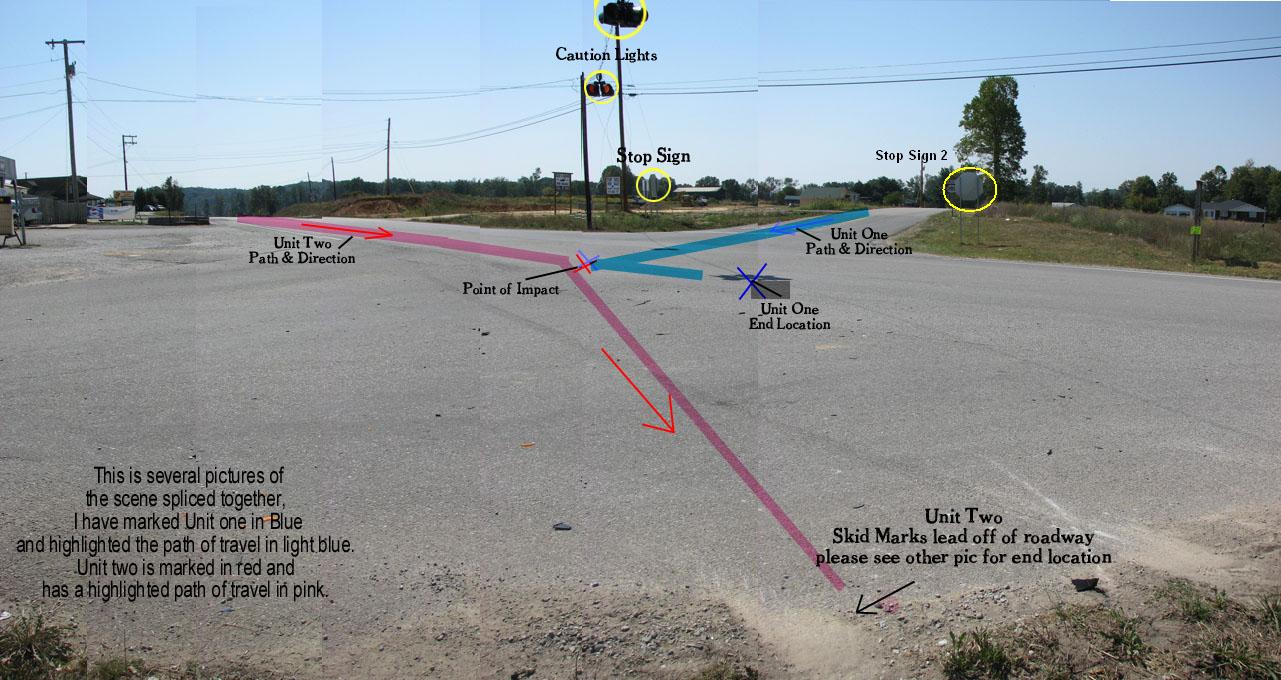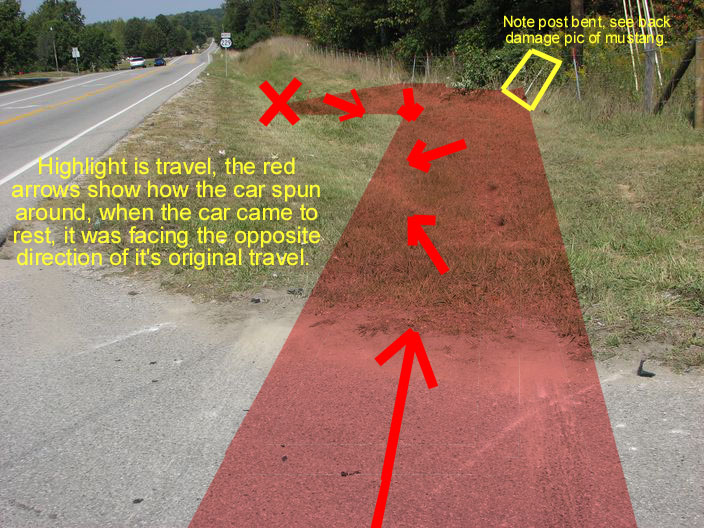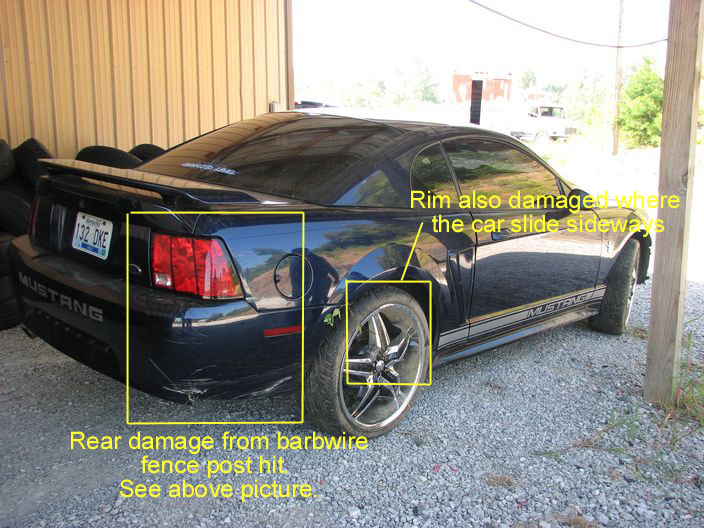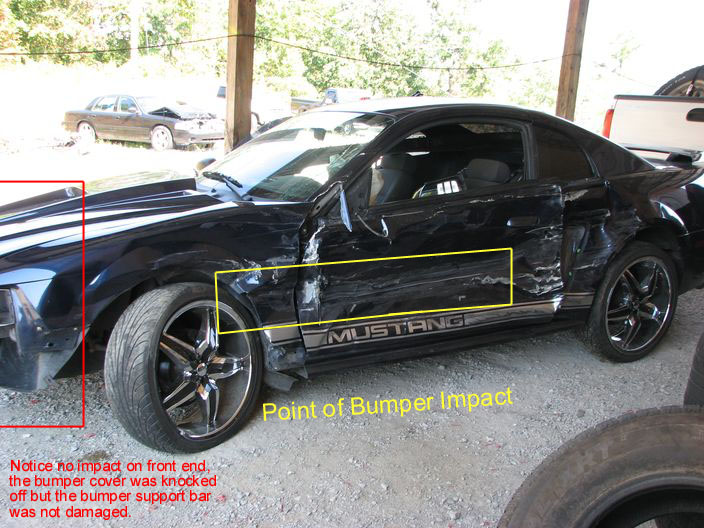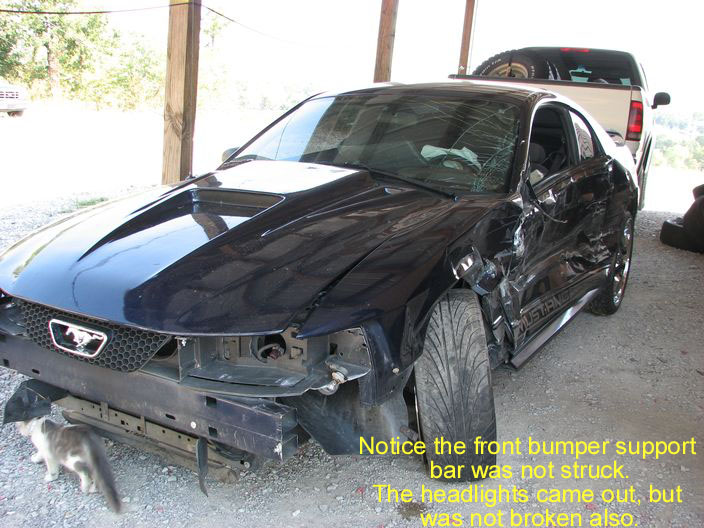 This picture was taken a couple of months ago, and is what the mustang looked like up until the wreck on 9/22/08 at 10:00pm EST
The below pictures were taken on August 17th 2008 at 5pm