Curly's LOW NiZMO
Brian "Curly" Smiroldo

1986 1/2 Nissan Hardbody

4x4 fenders with shaved corners, shaved door handles, shaved antenna, frenched antenna in cab, Shaved taillights, led taillights in rear skin, FBI full skin combo molded to bed. Phantom grill, toyota tacoma bumper and valance, 95 nissan hood. shaved roof gutters, shaved third brake light.

Naked right now
Still setting in the house.

Fully built custom frame for stock floor body drop. Shaved rockers, this truck is set up to lay door on 22's. 2600 lb bags on all 4 corners. Silver Star Customs cantilever 4-Link. All custom built brackets. Drop spindles and tubular Control arms up front.

Really Big

4 cylinder 5 speed. Chrome acc.

Currently under the knife. Been there for awhile. Curently receiving reworking of the suspension to what is stated above. And also getting cut up to lay rockers. Finish body work. Paint it, throw graphix all over it. Redo interior, and drag it's ass off. UPDATE, Stock Floor Frame is complete. Still gotta finish up the body work. Finish up the interior floor and firewall. And run all the hard lines.
Smooth cab floors, and this bitch lays door on 22's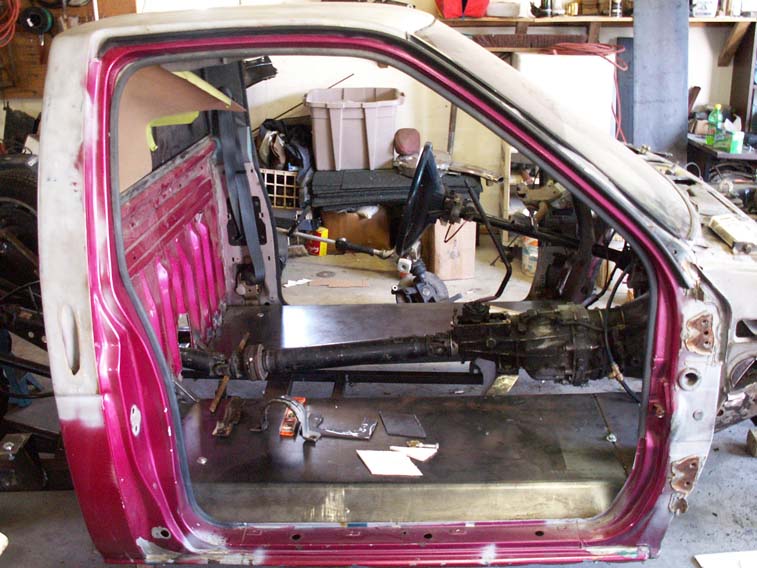 Underside of the cab so you can see the full built custom frame.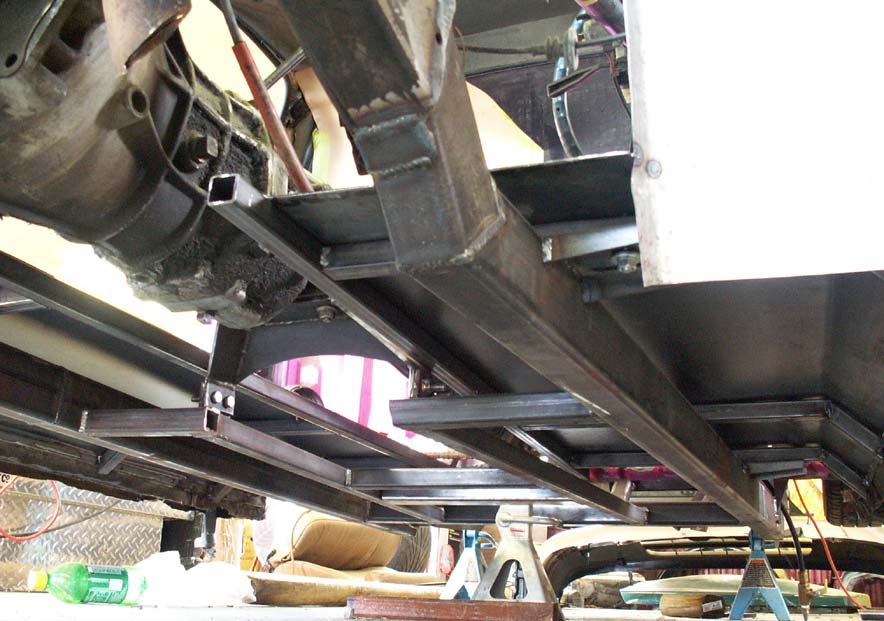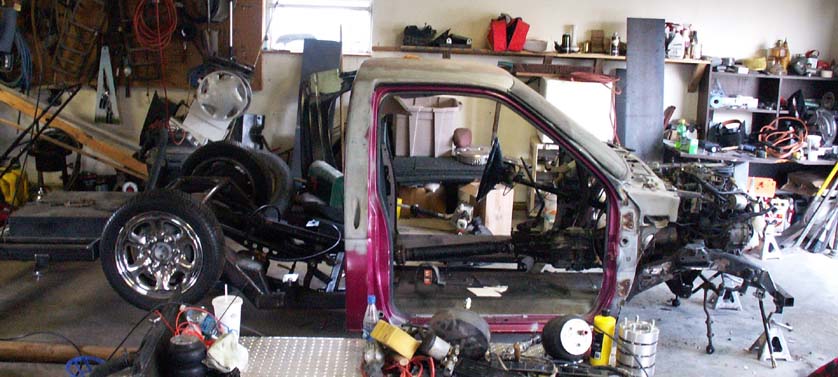 Rough outline of body drawn on, just do you get an idea.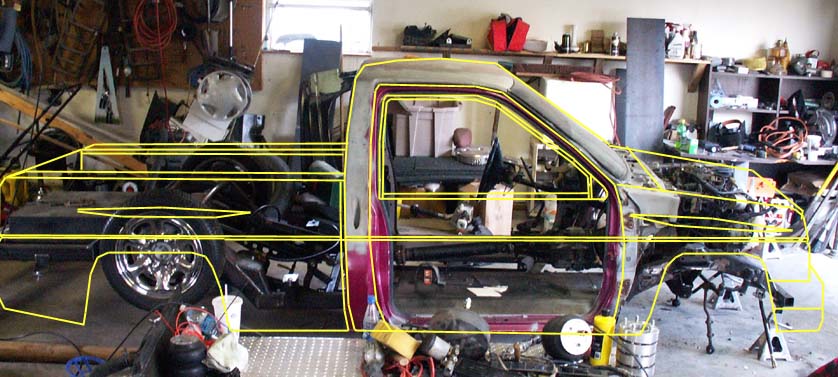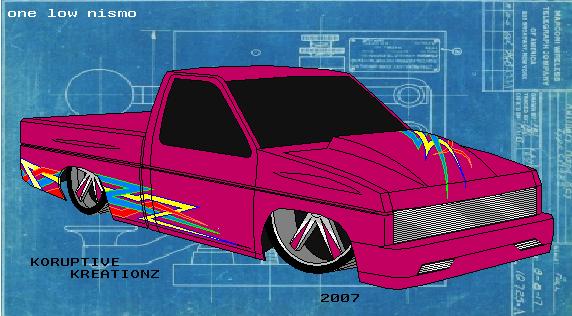 Older Pictures of the Nizmo