Jarrod's Body Dragger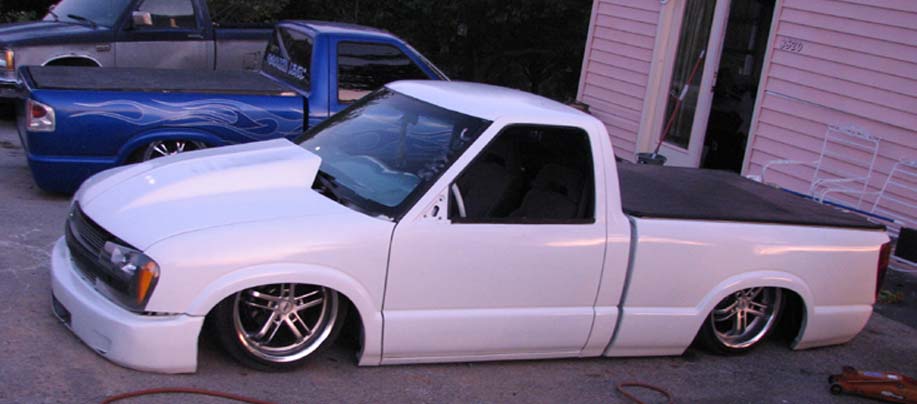 Jarrod Hibbard

1994 Chevy S-10

Trailblazer headlights and grill. Colorado Tail lights. Smoothed in rear combo skin with frenched plate. Shaved handles, hood squirters, cab seems, and antenna. Bed floors welded up with sheet metal.

Painted dash silver. Gauge pod on pillar. Painted kick panels.

Alpine CD/MP3 headunit.

Stock floor body drop, Bagged on all four corners. 2 link rear susupension with notch.
TSW 18x8 Laguna front, 18x9 rear.

4 banger, 5 speed

it's untelling