Lisa's Eclipse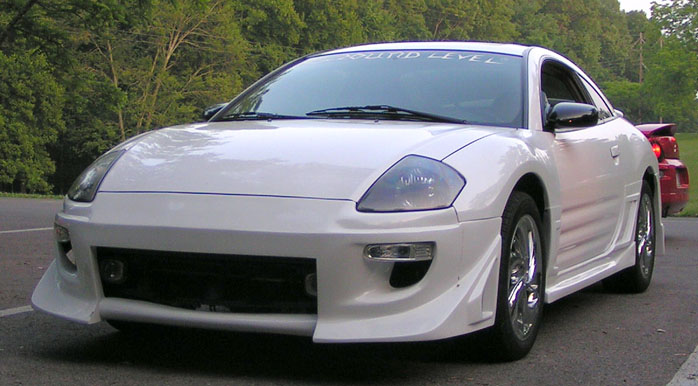 Lisa Mulkey

2000 Mitsubishi Eclipse GT

Polyurethane Blitz Body kit, Tinted windows, euro clears. Clear corners and markers. Plus Euro clear third brake light. Speed gril inserts.

All tan leather

Kenwood Motorized face CD Player, Infinity mids and high's. In the rear is 2 12 inch KICKER SQUARE SOLOBARIC, powered by a JL Audio 500/1 amp.

Stock
17x7.5 Pacer's Chrome, wrapped in 225/50R17 tread

V6 Automatic with manual slap shift, Stainless steel bomb style muffler.

Only time will tell