Crumpler's Bagged Toyota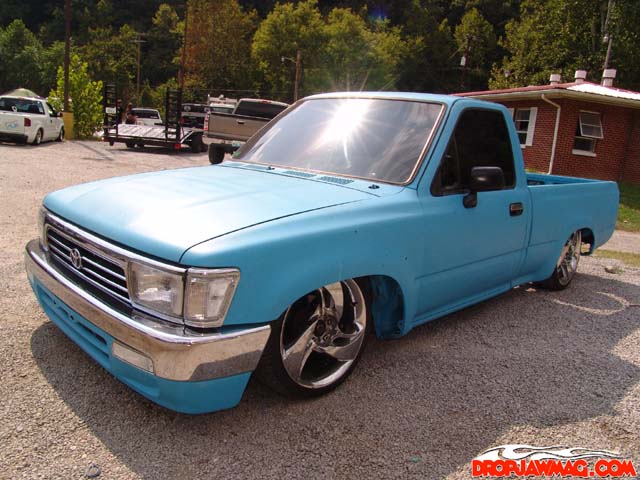 Micheal Crumpler

1991 Toyota Pickup

4x4 front fenders. Shaved: gas door, rock guards on the bed, and handles in the works.

Stock as hell for now

JVC head unit. 6 1/2" Sony Xplods in the doors and some 6x9's going in some where behind the seats

4 valves, 2600 & 2500 fire stone bags. Smoked switch box.
Puke
Stock 22RE, 5 Speed
More bondo and some paint.

more coming soon.
NOTE: To bad you didn't have it laid out in that pic man. LMAO, just messing with you man..Take care homie. ---Brent