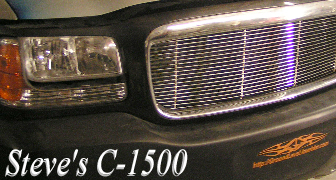 And the building begins.......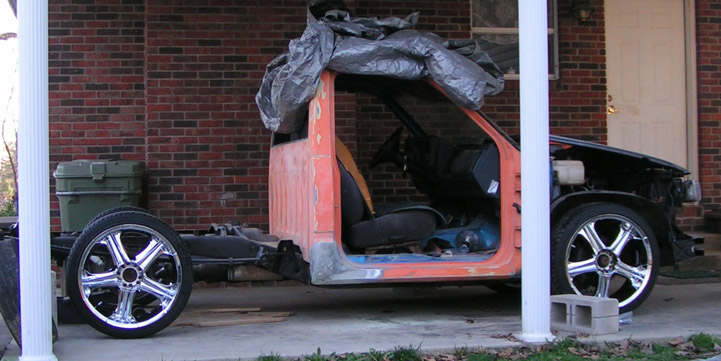 Test fit of the wheels, cab sanded down in prep for cab corner replacement, and prime.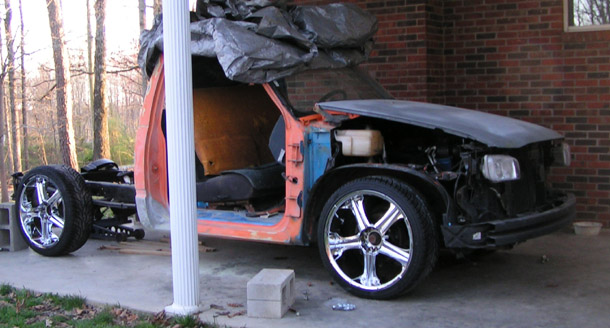 All body parts were removed, and all glass was taken out. Dismantled, the only way to build.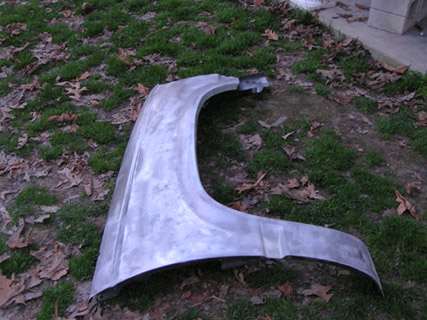 Front fenders were stripped to the metal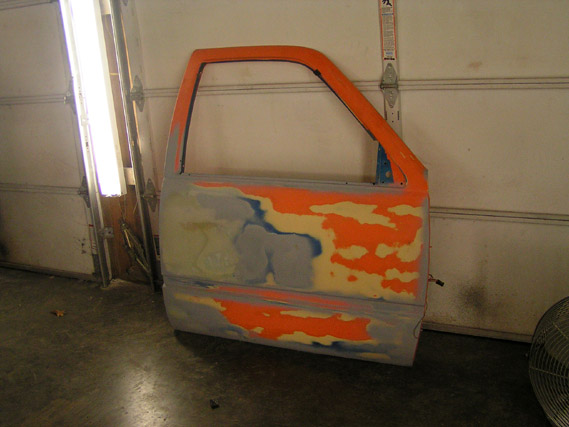 Doors when we started.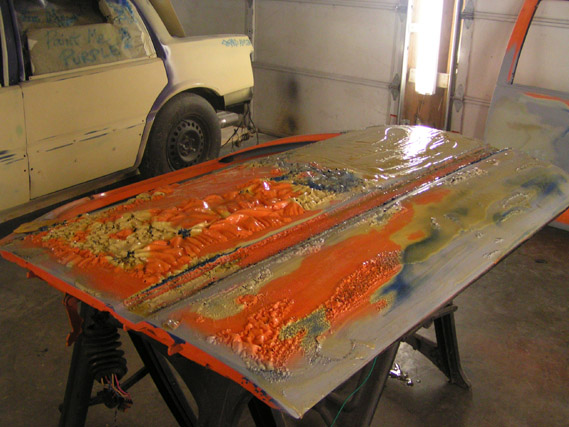 A good coat of Aircraft Remover goes a long way. Had to get rid of all that old junk.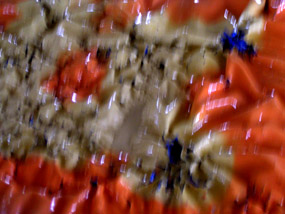 Close of pic of the paint curling up from the paint stripper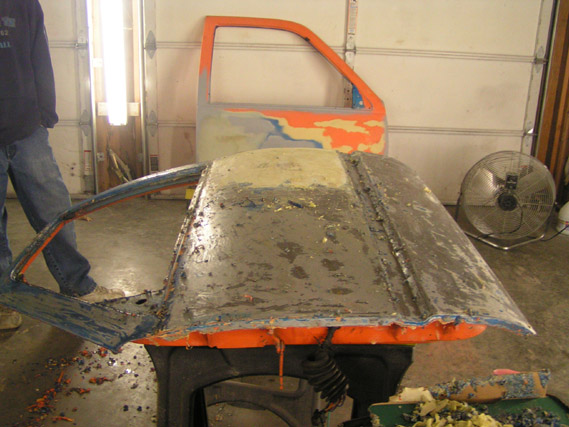 80% stripped, the rest was done with sanders.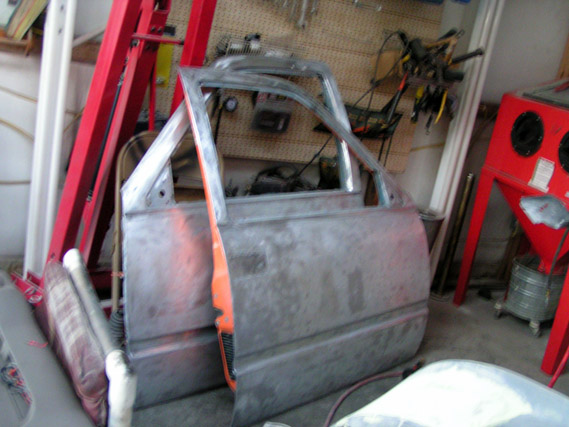 Completely stripped outter doors
Cab floor was stripped and sanded down, and treated to a generous coat of Slick Sand Polyester primer
Fenders, hood, and cab also recieved the same Polyester primer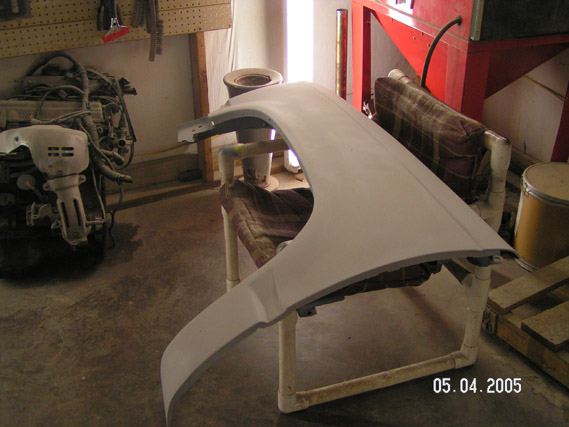 Fenders with antenna and fender flare pockets welded up and smoothed, and shot with primer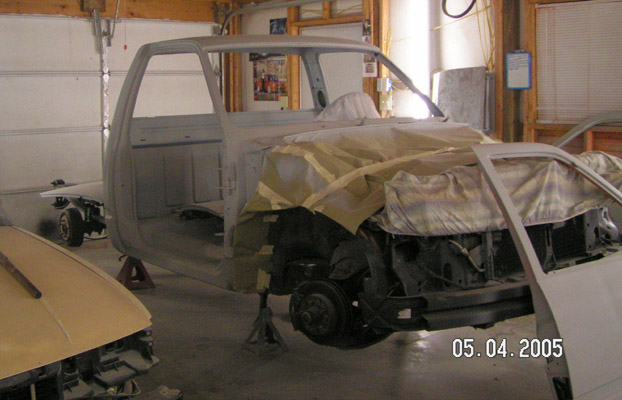 Pic of the front half under prime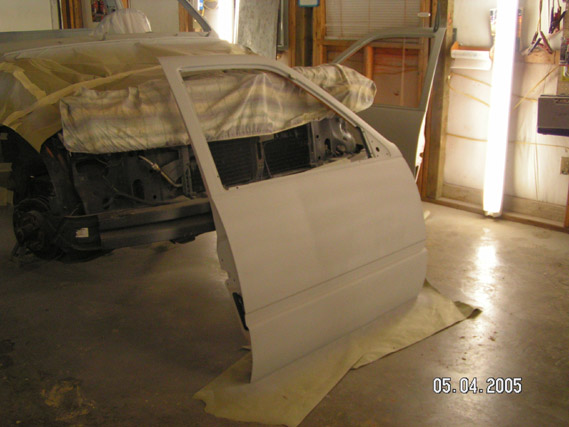 First coat of primer on the door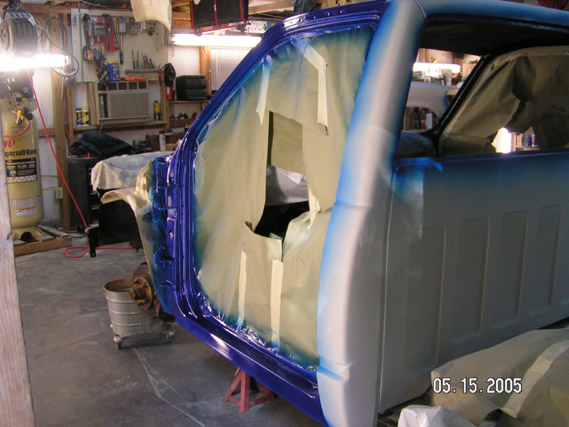 Picture taken after the jams were wet sanded, painted and cleared.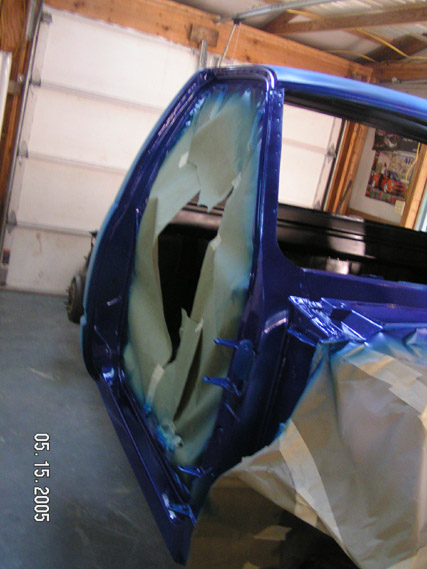 Another shot of the cab jammed in. Note the undercoated cab floors and walls.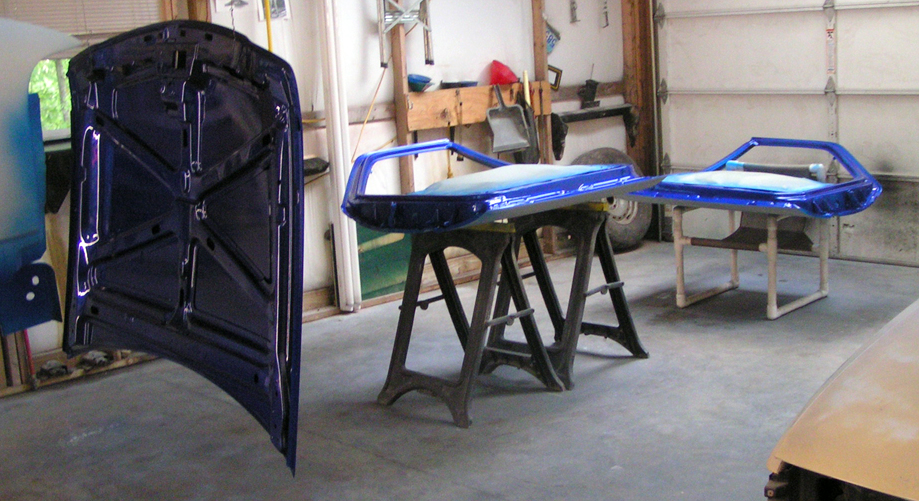 hood, fenders, and doors were also jammed along with the cab.
Pic of the front cab all jammed in.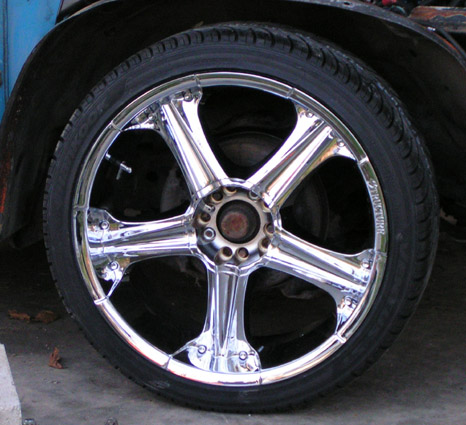 Close up pic of the 22s
MORE TO COME VERY SOON.
TRUCK COMPLETION DATE : Winter 2005